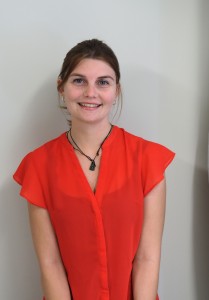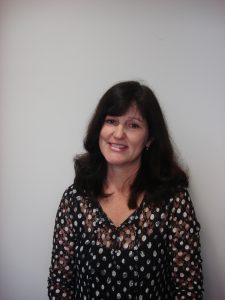 Tracy
Receptionist
Jo
Receptionist
Kirsty
Administrator/Receptionist
Sue Taaffe
Manager
I have recently relocated from the North Island to the beautiful pastures of North Canterbury; I have moved from a practice manager's role in Napier to join the Travis Medical Centre as Business Manager.  It is with great pleasure and a lot of excitement that I join this fantastic team of doctors, nurses, administration and allied health professionals.
I have worked in the health sector for over 15 years in various roles and settings including the Cancer Society of New Zealand: HB branch, Health Hawke's Bay PHO, Directions Youth Health Centre and Carlyle Medical Centre.  I feel privileged that this has given me a comprehensive view of the health sector and great networks to draw upon.
I have two adult daughters, both still living in Hawke's Bay, who are my pride and joy along with my slightly chunky black Labrador.
Outside of work I have had a long-time love affair with exercise and up until recently was an avid runner and RPM instructor at our local gym, with my move South I am going to adjust my exercise goals to include yoga and walking.
I work Monday through to Thursday.
Antonia
Social Worker
Kia ora. I started working at Travis in September 2019 as a Social Worker. I moved to Christchurch in April 2019, last having lived here over 20 years ago. I grew up all over the lower South Island and to be honest roll my Rs enough to probably be called a Southlander. Most recently I have lived in Invercargill and prior to that called Nelson home, where I studied at NMIT and gained my Bachelor of Applied Social Sciences (Social Work) as an adult student.  I have one adult daughter who still calls Nelson home.  Outside of work I love to hang out with my partner, read books and spend time with my wee nephews.  I'm enjoying exploring Canterbury and all the wonderful things that a larger city has to offer.

Jackie
Service Integration Facilitator
I trained as a nurse and completed a Masters nursing degree in England. My career has been in general practice, district nurse, Plunket nurse roles as well as teaching nurses and other health professionals.
In Christchurch I worked for 6 years as the first Neighbourhood Nurse for the community of Aranui, then I was a rural nurse specialist in Franz Josef Glacier before returning to Christchurch in 2011. I worked with the team at Pacific Health Clinic and then in roles to help people on benefits get back into paid work and coordinating the B4 School check programme across Canterbury.
For the past 7 years I have been based at Travis Medical Centre, in a job which supports a wide range of services across Canterbury to become more "joined up" in how people are cared for, to keep them as well as possible in their own homes. I have also been involved with the Canterbury Children's Team to support families who have complex matters to deal with.
Over the past 6 years, my adult children have given me the best job in the world of being Nana to three gorgeous boys & a beautiful wee girl, right here in Christchurch – how lucky am I ?